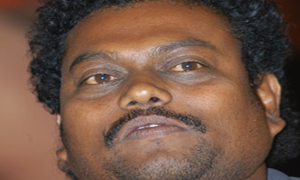 Inthi Ninna Preethiya songs and lyrics
Top Ten Lyrics
Mareyada Kavite Lyrics
Writer :
Singer :
ariyadente kalido voda, aa narume aa skhangala
marli koduwe aagelti, tirugi barugi aa
mugiyade kavite neenu, mareyada hadu neenu
swapanda sirimanige, terlide volveindu
naguwa kangali, neenchinde hannivondu
areyadente kaliduhoda, aa nanume, aa skhanagala aa aa
marlee koduwe ya gelati, tirugi baruwe aa

mugiyade kavite neenu, maryada hadu neenu

mugiyade kavite neenu, maryada hadu neenu
padgal pariyadale, patra mugidaga
nenpena ratriyali, tappali anuraga
yadaya gudee nalli, belguwa, premda, hanteya, sutta
noppu kavidide, kurudu kansu malgide - (2)
---
How to use
In Junolyrics, This box contains the lyrics of Songs .If you like the lyrics, Please leave your comments and share here . Easily you can get the lyrics of the same movie. click here to find out more Lyrics.