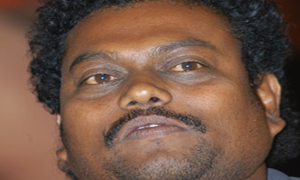 Inthi Ninna Preethiya songs and lyrics
Top Ten Lyrics
Yaaro Yaaro Lyrics
Writer :
Singer :
yaro yaro yaro, volidoru yaro
ninna toledoru yaro, jothe oolidoru yaro
kade gulioru yaro, yaro

pritiye maleyalli, bankeya kode kottu
nillisidavar yaro
pritiya holeyalli, ee jaloobardamna
bidisivirdar yaro, muligisidavar yaro

naguvan kutti gittaar yaro
adralivish ittor yaro, cansugalon suttor yaro
pritiya bali kottar yaro, uttarisor yaro
nanna avla valvige, konaye irda kadlige
save varda nenpige anteoo
yallide
---
How to use
In Junolyrics, This box contains the lyrics of Songs .If you like the lyrics, Please leave your comments and share here . Easily you can get the lyrics of the same movie. click here to find out more Lyrics.