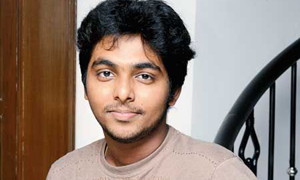 Madharasapattinam songs and lyrics
Top Ten Lyrics
Aaruyire Lyrics
Writer :
Singer :
Aaruyirey Aaruyirey anbey
un anbil thaaney naan vaazhgiren
neeyillaiye naan illaiye
neeppoagum munney anbey naan saagiren
Neeye en uyirey enakkul un uyirey
kangal moodi azhugiren karaigiren
en uyir neeye ena (Aaruyire)…(mg.com)
Varuven unnidam engey nee tholaindhaalum
nenjil un mugam
Kaatrinil maarudhey O… O…
suvaasathil serudhO
nee suvaasikkumboadhum velivaramaatten
unakkul vasippeney
Unniley ennuyirey unakkum ennuyirey
unai enni azhugiren karaigiren enniley uraigiren (Aaruyire)
Kondraalum azhiyaadha undha gnaabagam
Kanneeril mudindhaal thaan kaadhal kaaviyam
metrinil vaazhveno
un thoalgalil saaiveno
un kaiviral pidiththu kaadhalil thilaiththu
kaalangal marappenO…(mg.com)
Unniley ennuyirey naamey Oruyirey
Nammai enni azhugiren karaigiren
uyirai thurakkireney..
---
How to use
In Junolyrics, This box contains the lyrics of Songs .If you like the lyrics, Please leave your comments and share here . Easily you can get the lyrics of the same movie. click here to find out more Lyrics.