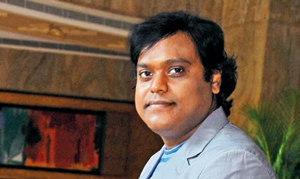 Vettayadu Velaiyadu songs and lyrics
Top Ten Lyrics
Neruppe Sikki Lyrics
Writer :
Singer :
Song: Neruppe Sikki Mukki Neruppe
Movie: Vettaiyaadu Vilaiyaadu
Music: Harris Jayaraj
Songwriter : Thamarai
Singers : Faranco, Sholar Sai, Sowmya Ray
Banner: Seventh Channel Production
Year : 2006
Direction: Gowtham Menon
Production: Manickam Narayanan
Cast: Kamal Haasan, Jyothika, Kamalini Mukherjee, Prakash Raj

Lyrics:
F: Neruppe…
Sikki Mukki Neruppe!!
Mayaki sokki sokki mayaki !!
M : Neruppe… – Sikki Mukki Neruppe!! |
ithama othadam kudupe |
medhuva sokki sokki mayaki |
madiyil padupe |
thinamum unna unaa nenachu | (2)
odambu kuchiya elachen |
kanavil etti etti paarthe |
adhanaal pozhachen |
oo megham.. megham… thooram pogatum |
pogum podhe thooral podatum _|
M: mazhaye mazhaye
en maele vandhu vizhava vizhava
veyile veyile
un vervai valayai virithidava
paniye paniye
en paayil konjam paduva paduva
idhazh oram siripu pirakiradhe
pudhusaaga ethayo nenache
F: Neruppe…
M: sakhiye sakhiye
salabha therin maniye maniye
rathiye rathiye
un raavil naalum nuzhaindhidava
kaniye kaniye
en naavil undhan rusiye rusiye
viralodu viralgal irukidave
nagathodu nadanam thodagum
Neruppe….
---
How to use
In Junolyrics, This box contains the lyrics of Songs .If you like the lyrics, Please leave your comments and share here . Easily you can get the lyrics of the same movie. click here to find out more Lyrics.