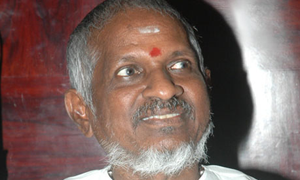 Thiruvasakam - A Classical Cross Over songs and lyrics
Top Ten Lyrics
Poovar SenniMannan Lyrics
Writer :
Singer :

poovar senni mmanna em puyangap peruman chiriyomai
ovaathullam kalandhunarvay urukkum vellak karunaiyinal (2)
aava ennap pattanpay atpattir vanthorupadumil
povon kalam vandhadhugan poyvittudaiyan kazalpugave

pugave vendaa pulangalil neer puyangap peruman poongazalgal
migave ninaimin mikka ellam vendaa poga vidumingal (2)
nagave gnalathul pugundhu nayanai namaiyanda
thagave yudaiyan thanaichchara thalarathiruppar thaanthaame
thaame thamakku chutramum thaame thamakku vidhivagaiyum
yamar emadhar paasam yaar enna maayam ivai poga
koman pandai thondarodum avandhan kurippe kurikkondu
pomaramaimin poy neekkap puyanganaalvan ponnadikke

adiyar aanir elleerum agala vidumin vilaiyattai
kadicheradiye vandhadaindhu kadaikkontirumin thirukkurppai
chedi cherudaila chelaneekki sivalogaththe namaivaippan
podicher melip puyangandhan poovar kazharke pugavidume

vidumin veguli vetkai noy migavor kalam iniyillai
udaiyan adikkizp perunychaththodu udan povadharke oru padumin
adaivom namboy sivapuraththul aniyaar kadhava thadaiyame
pudai patturugi pottruvom puyangal aalvan pugazgalaiye

pugazhmin thozhumin puppunaimin puyangan thane pundhivaiththit
tigazmin ella allalaiyum iniyor idaiyuradaiyame
thigazhun chirar sivapuraththuch sendru chivandhal
vanangi naam
nigazhum adiyar munchenru nenjam urugi nirpome

nirpar nirka nillav ulagil nillom ini naam selvome
porpaal oppan thirumenip puyangan avan ponnadikke
nirpeer ellan thazhadhe nirkum parise oruppadumin
pirpaal ninru pezhkaniththar perutharkku ariyan perumane

peruman peranandhathup piriyathirukka pettreergal
arumalutri pinnaineer amma azhungi arartraadhe
thiruma manicher thirukkadhavan thirandhabodhe sivapuraththuch
thirumal ariyath thiruppuyangan thiruththaal sendru servome

cherak karugich chindhanaiyaith thirundha
vaiththuch chindhimin
porir poliyum verkannal pangan puyangan arulamudham
aarap parugi aaradha arvangura azhundhuvir
porap purimin sivangazarke poyyir kidandhu puraladhe

puralvar thozuvar pugazhvaaraay indre vandhan aagadheer
marulvir pinnai madhippaarar madhiyut kalangi mayanguveer
therulveeragil idhucheymmin sivalokak kon thiruppuyangan

arular peruvaar agalidaththe andho andho andhove

---
How to use
In Junolyrics, This box contains the lyrics of Songs .If you like the lyrics, Please leave your comments and share here . Easily you can get the lyrics of the same movie. click here to find out more Lyrics.