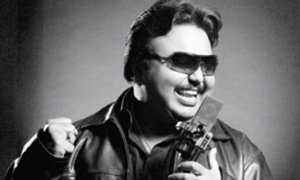 Kumki songs and lyrics
Top Ten Lyrics
Ayayayayo Aananthamey Lyrics
Writer :
Singer :
nenjukullae arambambamae

Nooru kodi vaanavil
maari maari seruthe
kaadhal podum thooralil
thegam moozhgi pogudhe

Yedho oru aasai,va va kathai pesa
Ayayayayayo..

Solla ninaipathai solli mudithida
illai illai thunichal
Nenjil irupathai kangal uraipathu
romba romba kuraichal

Oru keni pola aasa ooruthe
Maruthaani pola thegam maaruthe

Pakkathil vanthathu paasam
ini vetkangal enbathu vesam
uyire urave unathe..

yelo yelo yelo yelo
yelalangadi yelo yelo
yelo yelo yelo yelo
yelo yelalangadi yelo yelohh ...

Jenmam muzhuvathum unthan vizhigalil
thangi kolla varava
Unnai vida oru nalla manithanai
kandathillai thalaiva
kadivaalam yethum kaadhal odave
kidaiyathu tholvi naamum serave

Munnuku vanthathu mogam
sila muthangal thanthidu pothum
udane varuve sugame...

Ayayayayo aanandhame
nenjukullae arambambamae
---
How to use
In Junolyrics, This box contains the lyrics of Songs .If you like the lyrics, Please leave your comments and share here . Easily you can get the lyrics of the same movie. click here to find out more Lyrics.