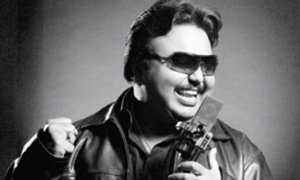 Kumki songs and lyrics
Top Ten Lyrics
Yella Oorum Lyrics
Writer :
Singer :
Thannanane nane
Thannanane nane
Thannanane nane
Thannanane

Yella oorum
Engaluku sontha oorunga
Yaanaiyoda sethu
Naanga naalu perunga
Nambikaiya nambi
Unga vaazhkka oduthu
Thumbikaiye nambi
Enga kaalam oduthu

Ninna edathula soru
Neeti padukaiyil thookkam
Enna ethu nadanthalum siripome
Kannu mulichathum vela
Kaiya virichathum kooli
Alli kodupathu neenga mathipome

Veethi yellam suthi
Vitha kaaturomnga
Veliyilla kaatha pola
Vaazhuromnga
Yaanai balam venumunu
Sonnathaarunga?
Enga balam yaanaiyinu
Solluvomunga

Mungi kulichida aaru
Mutta nadanthida roadu
Lungi madipula beedi
Olipome

Nalla thuni kidaiyaathu
Thanga idam kidaiyaathu
Unga rasipulla naanga
Polaipome

Thannanane nane...

---
How to use
In Junolyrics, This box contains the lyrics of Songs .If you like the lyrics, Please leave your comments and share here . Easily you can get the lyrics of the same movie. click here to find out more Lyrics.