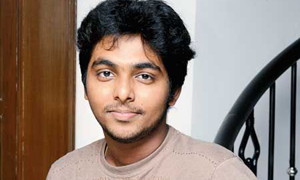 Paradesi songs and lyrics
Top Ten Lyrics
Avatha Paiyan Lyrics
Writer :
Singer :
Avatha paiyaa sevatha paiyaa alichatiyam yenada Kavuchi mela aasapatta  karachaan kunju naanada
Peratyil penja pera mazha pola nenju kootula neranjiruka
kanjiyil karanja uppu kallu pola kannu kootula olinjiruka
namma boomi varandurikku un naaku eeram pattu vazhka nenanjirukku
Avatha ponney sevatha ponney alichatiyam yenadi
Venni thanni kaachava un mela kaalu oothava kaachu pona kaiyila un kaanja moonji ketava
kottaan kuchyil mel thechi kulikavaiyadi yen akku pakka makkaporu aagudhey nee thalli nilladi aaraadhadi thoongaadhadi ..
Avatha paiya sevatha paiya alichatiyam yenada ..
Koothu paaka pogalaam kooda vaada vaariyaa sollu pecha kekuren konjam nellu choru thaariya
ellu potta eesal thaaren unna tharuviya naan mundhi potu moodi vachi pookala nee mondhu paathiya muthadaya muttaa paiya
Avatha ponney sevatha ponney alichatiyam yenadi iluthuvachi kalutharukka elichavaayan naanadi
kaiytha arutha kannukutti pola sithan pokkil naan alanjen karuva chiriki selayil irukki katti potu sirikiriye
un soolchi palichiriche nellu sothu paanaikulla poona vilundhiruchey
---
How to use
In Junolyrics, This box contains the lyrics of Songs .If you like the lyrics, Please leave your comments and share here . Easily you can get the lyrics of the same movie. click here to find out more Lyrics.