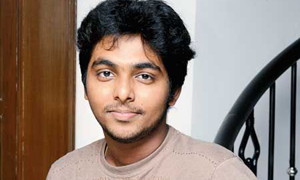 Paradesi songs and lyrics
Top Ten Lyrics
Thannai Thaane Lyrics
Writer :
Singer :
Thannai Thaane
namakkaaga thandhaaney
Mannai kaakka oliyaaga vandhaaney

Maatu tholuva pootu thirandha
dheva thoodhanaam
aatu mandhayai oti chellum
nalla aayanaam

kaatil valiyil paadhai kaatum
kanni maindhaney
paatu paadi aatam aadi
aarparippomey

Thannai Thaane thandhaanai thudhipomey
mannai kaaka vandhaanai jabippomey

Seeripaayum peralayaai pongi elundhunee
maatram thandha maindharuku sollu kothiram

ootredutha aatru maadhin saachiyaga nee
ullirundhu urakka sollu uyirin kothiram

Nadhiyatra naadhiyarkellaam
solli kolla sondham orey dhevan
Needhiyatra paavikalin vazhvai
theerka vandha paramapitha yesu

amen amen amen solvom..
---
How to use
In Junolyrics, This box contains the lyrics of Songs .If you like the lyrics, Please leave your comments and share here . Easily you can get the lyrics of the same movie. click here to find out more Lyrics.