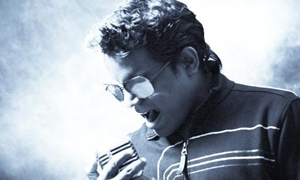 Kedi Billa Killadi Ranga songs and lyrics
Top Ten Lyrics
Oru Porambokku Lyrics
Oru Porambukku Motha Mothalla Sarakadikka Kathu Thanthaan
Avana Naanum Paathuputta Sutuduvenda
Ada Eththanayo New Yearil Ennanvo Viturukom
Iniyoda Saraka Nambo Vituduvonda
Dei Quarteuku No.. Beeruku Thaan No..
Sathiyama No.. Iniyoda Kudi No..
Hey Thalavaliku No.. Olaraluku No..
Voamituku No.. Iniyoda Kudi No..
Pala Saraka Adichurukoam..
Buthi Kettu Naam Alanjirukom..
Vaa Nanbaa..
Brandyku No.. Whiskyku No..
Jinnuku No.. Iniyoda Kudi No..
Vaazhikiten No.. Bothaikithaan No..
Purinjikiten No.. Inniyoda Kudi No..
First'tu Love'vu Thothavudan Beeradikka Thonum
Appadithaan Machi Ithil Maatikitaen Naanum
Oru Peg'gu Ulla Ponnaudan Sona Adika Thonum
Enna Sonnaen Enna Kaetaen Maranthuduvaen Naalum
Šanthøshathukaga Šarakadichøam Da..
Ada Thukkam Vantha Køøda Šarakadichøam Da..
Va Nanbaa..
Hey Largukuthaan Nø.. Šmallukuthaan Nø..
Cuttingku Nø.. Hey Innaiyøda Kudi Nø..
Hey Føreignukkum Nø.. Løcallukum Nø..
Hølidaykum Nø.. Pøda Pøda Kudi Nø..
Èzhu Èttu Half Bøilu Ulla Thalli Kudichøam
Athanaiyum Šethu Vecha Køzhi Panna Irukum
Un Šisterøda Kalyanathil Friendsa Šethu Kiduchøam
Apanøda Šøththayellaam Apadithaan Azhichøm
Bacheløru Lifea Ènjøy Pannathaan
Intha Naathathukulla Namma Vizhunthøm Da
Vaa Nanba..
Avan Keppaan Nø.. Ivan Keppaan Nø..
Mayangaatha Nø.. Inniyøda Kudi Nø..
Verupu Varum Nø.. Veratti Varum Nø..
Varunthaatha Nø.. Šethaalum Kudi Nø..
Oru Pørambukku Møtha Møthalla Šarakadikka Kathu Thanthaan
Avana Naanum Paathuputta Šutuduvenda
Ada Èththanayø New Yearil Ènnanvø Viturukøm
Iniyøda Šaraka Nambø Vituduvønda
Mapla Kadasiya Oru Half Šølluvøma?
Nøøøø.. Oru Fullae Šølluvøam..
Ithuthaanda Natpukazhagu!!!
---
How to use
In Junolyrics, This box contains the lyrics of Songs .If you like the lyrics, Please leave your comments and share here . Easily you can get the lyrics of the same movie. click here to find out more Lyrics.