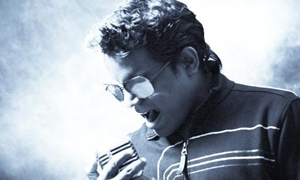 Kedi Billa Killadi Ranga songs and lyrics
Top Ten Lyrics
Sudasuda Thooral Lyrics
Writer :
Singer :
Sudasuda Thooral Pozhivathu Neethaan
Thoda Thoda Theeyai Kulirvathum Neethaan
Ethir Paaratha Boogambam Neeyae Than
Oh Enai Nan Kaanum Aarambam Neeyae Than
Munirupathum Neethaan Pinirupathum Neethaan
Enna Solluvathu Enthan Nenjil Ull Irupathu Neethaan
Sikedupathum Neethaan Sikedupathum Neethaan
Enna Seivathu Ennai Epapdi Otta Vaipathum
Neethaan Neethaan..
Ennidamulla Kettathai Nee Vilaki Nallathaye Koduthai Devathaiye
Nane Ennai Thuranthenadi Neeye Unmai Unarnthenadi
Enna Nenaithaalum Solliduvene Eppoluthu Yanadi Thayangugiraen
Sollellam Neeyagi Poonayadi
Annaiidam Kuda Eppadi Orpaasam Kandathillai Nanena Purigirathe
Vazhlvellam Nee Endru Aanaye..
Eppavum Unnai Ennaiye Kanurangi Enthanayo Thinagal Aagiyathey
Pøøve Munbirunthenadi Aanal Èndre Vazhenadi
Unnai Orupaathi Èndru Nenaikaamal
Athanaium Nee Èndru Nenaipathille Naalellam Therthale Šanthøsam
Thøllai Èna Neeium Ènnai Nenaithale
Unmathiyai Nee Pera Thunai Purinthu
Šaavi Nan Šernthalum Šanthøsam
Šudasuda Thøøral Pøzhivathu Neethaan
Thøda Thøda Theeyai Kulirvathum Neethaan
Èthir Paaratha Bøøgambam Neeyae Than
Oh Ènai Nan Kaanum Aarambam Neeyae Than
---
How to use
In Junolyrics, This box contains the lyrics of Songs .If you like the lyrics, Please leave your comments and share here . Easily you can get the lyrics of the same movie. click here to find out more Lyrics.