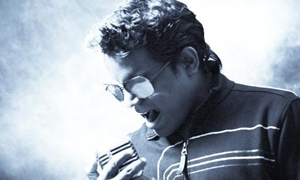 Biriyani songs and lyrics
Top Ten Lyrics
Mississippi Lyrics
Writer :
Singer :
mississippi mississippi nathiyithu
mini skirtil mini skirtil nadakuthu
pacific-il pacific-il kalapathu
padukaiyil poraduthu
naan thaan unai mechum padi
nadakatum kuchupudi!
solaikkodi tholaipidi..sorgathin machupadi
hey
nee othu podi..naan unnai othukka poren
hoo
nee pathu kodi..naan unnai surutta poren
kunnakkudi semmangudi laalkkudi
karaikudi mannarkudi ariyakkudi
anthakkudi alla alla indhakkudi
adikadi oothikkudi
kaithozhil mannan
jinjagucha
kaaviya kannan
dhinakku dhinatha
sei thozhil paarthu devi sollanum sammadham
couple-i pole
jinjagucha
kai kalanthaale
enakku onnu tha
thoppilin mele dhinamum suthalam bambaram
ada nee theendinaal baby en kooduthu B.P?
muthaadinaal lip-u melerume uppu
A/C room april maatha veyil pola..
kothikuthe
hey
nee sex-u book..naan unnai padikka poren
hoo
nee cheque book..naan kizhikka poren
endha neram endha oram kikku unakku erum
kaatiukudu kanmaniye
anga killu inga killu
ennai pola lollu
neeyum panna workout aagum
hey micham meethi vachuputtu poda
nanri solven naanum nanbenda
machan needhaan mature aagavilla
mothathaiyum naan thaan thinbenda
hey koodathada potti..thaangathada beauty
ponmeniyai vaati..pannadhada looty
rendu perum otti vandha maattrraan pol..rasipatha?
hey
nee pretty women..en pitham thanikkum lemon
hoo
nee dirty picture..nan daily kudikkum mixture
---
How to use
In Junolyrics, This box contains the lyrics of Songs .If you like the lyrics, Please leave your comments and share here . Easily you can get the lyrics of the same movie. click here to find out more Lyrics.