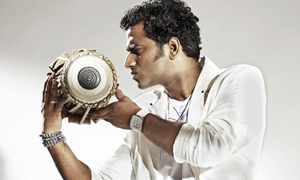 Julai songs and lyrics
Top Ten Lyrics
Julai Lyrics
Writer :
Singer :
Nanedapudithe neekentannay
nanettagunte neekentannay
naaneti chesthe neekentennay
siraaku pettakannay
Ne dhammukodithe neketannay
ne dappukodithe neketannay
ne kannukodithe neketannay
kottano pallu raalthaay
Na shirtkenni bottalunnay
gundikenni tikaalunnay
naa jeanskenni kannalunna
cell numberkenni sunnalunnay
ma nannakenni baakeelunnay
chellikenni raakheelunnay
ee thikka thikka prashnalanni thokkesey
neno pakka julayinaithe neekentannay
ullaahi laahi mai huin JULAYI
ullaahi laahi mai huin JULAYI
ullaahi laahi mai huin JULAYI
ullaahi laahi mai huin JULAYI
Ye poster yenaka ye bommundo
ye plaster Yenuka ye debbundo
ye banthi yenaka ye sixer undo
kottake choodagalamu
ye lebulenaka ye sarukundo
ye table yenaka yesuruvundo
hey muttakunda cheyyattakunda nuvvetta cheppagalavu
thellagunte junnu kaadu nallagunte mannu kaadu
merisipothe gold u kaadu maasipothe old u kaadu
mari look u chusi lekkalesthe thappanna
nannu aara theeyaddalu maaneyanna
ullayi laayi laayi mai huin JULAYI
ullayi laayi laayi mai huin JULAYI
Na peru pipparamentu naa vollantha currentu
na shape ye trumpettu naa choope bullettu
arrey sakkara kanna sweetu
ne likkaru kanna ghaatu
na aface ye bedlightu veligithaa good nightu
hey voorantha gandaragolam raathraithe rankulamelam
cheekati chindula ranjila thaalam naalo highlight
ullayi laayi raavo JULAYI
ullayi laayi choopisthaa JULAYI
Ne lekkakemo ne baverse u
naa lekkalona neede claasu
nee gola needi naa godava naadi
manakendukanta claashu
ne mental ganni nakemthelusu
nee choopukemo adi timepassu
ye lense pettu nuvu choodagalavi naa seriousness
10th fail mari tendulakar
cricket masater ye kaaledaa
paper boy to president u
abdhula kalam katha vinaledaa
yevadi fate u yetta vundo jaanthanai
adi thelchaalante nuvvu saripovannay
ullaahi laahi mai huin JULAYI
ullaahi laahi mai huin JULAYI
---
How to use
In Junolyrics, This box contains the lyrics of Songs .If you like the lyrics, Please leave your comments and share here . Easily you can get the lyrics of the same movie. click here to find out more Lyrics.