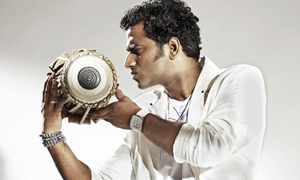 Julai songs and lyrics
Top Ten Lyrics
Osey Osey Lyrics
Writer :
Singer :
O lava lava lava lava lava lava
Kopaginchukoke thene kalla palakova
O lava lava lava lava lava lava
Moothi muduchukoke
March nello malle poova
Hey police ode bandi siren la
Ambulance gaadi horn la
Loud speaker edo Mingavanenthaga enti ee gola
Prema pundu meeda karam petti gunde
Anchukemo daaram katti
Istamochinattu danne Egareyyake ala ilaa
Osey osey nannu uresi ellipoke…
Osey osey nannu paresi paripoku….
Osey osey eedni uresi ellipoke
Osey osey eedni paresi paripoku
O lava lava lava lava lava lava
kopaginchukoke thene kalla paalakova
Nuvventalenide temple kelithe Thitti pampada god e
Nuvu thodu lenidhe Pub ki pothe no entry board-e
Single ga nannu Aa mirror chusthe
Error antu thidathadhe
Na sontha neede Nanu polchukoleka
Thikamaka padathaade
Uppu leni pappu chaaru la
Steppuleyyani chiranjeevi la
Nuvvu lekapothe pilla Dikke naaku dakkedela
Osey osey nannu uthikesi aareyke…
Osey osey nannu pindesi paareyke…
Osey osey eedni uthikesi aareyke
Osey osey eedni pindesi paareyke
Nuvu cricket aadithe Okko ticket-u
laksha petti kontane
Nuvu out ante Aa umpire paine
Kakshe kadathane
Nee navvukosamai queue lo unde
koti mandini nene
Nuvu edipinchina ninu navvinche Ekaika joker ne
Mandhu undi heart fail ke
Mandhi undhi love fail ke
Pandu la unnodini patient la maarcheyyake
Osey osey nannu chimpesi paraboyke…
Osey osey nannu champesi pathareyke…
Osey osey eedni chimpesi paraboyke
Osey osey eedni champesi pathareyke
---
How to use
In Junolyrics, This box contains the lyrics of Songs .If you like the lyrics, Please leave your comments and share here . Easily you can get the lyrics of the same movie. click here to find out more Lyrics.