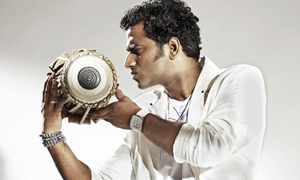 Singam 2 songs and lyrics
Top Ten Lyrics
Singam Dance Lyrics Lyrics
This Is The Chance Lets Do Singam Dance
Everybody Put Up Your Hands And Say
Welcome To Valentines Day
Do The Job And Pump Up The Beat
On The Floor And Say Repeat Repeat
Everybody Put Up Your Hands And Say
Welcome To Valentines Day
This Is The Day For Romance Baby So..
Lets Sing And Dance.. Its Singam Dance Singam Dance
Sunday Monday Tuesday Wednesday
Thursday Friday Saturday
Ettam Naalai Vendum Vendum
Weekly Oru Valentines Day
Hey Kaathal Enakku Muthikuchu Muthikuchu
Happy Bp Thothikichu Thothikichu
L O V E Ezuthukulle Ellam Irukirathe
Lets Sing And Dance.. Its Singam Dance
Lets Sing And Dance.. Its Singam Dance
Summer Winter Spring And Autumn
Ovvoru Naatilum Change Aagum
Kaathal Pookum Season Mattum
Ella Oorillum Ondraagum
Eyesum Eyesum Ottikuchu Ottikuchu
Heartum Heartum Muttikucuhu Muttikuchu
Azhage Unnai Thaedi Vanthen I Love You Solla
I Love You.. Lets Singam Dance.. Its Singam Dance
Lets Sing And Dance.. Its Singam Dance
Everybody Put Up Your Hands And Say
Welcome To Valentines Day
Do The Job And Pump Up The Beat
On The Floor And Say Repeat Repeat
This Is Singam Dance..
---
How to use
In Junolyrics, This box contains the lyrics of Songs .If you like the lyrics, Please leave your comments and share here . Easily you can get the lyrics of the same movie. click here to find out more Lyrics.