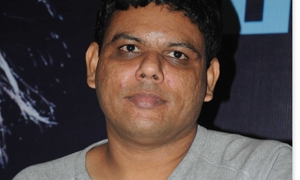 Ivan Veramathiri songs and lyrics
Top Ten Lyrics
Enna Marandhen Lyrics
Writer :
Singer :
yaar avano avano
yaar avano avano
yaar avano avano
avano
enna maranthen etharkku maranthen ennai ketene
unnai ninaithu ennai maranthen ellam maranthene
en perai maranthen en oorai maranthen
en thozhigalai maranthene
en nadai maranthen en udai maranthen
en ninaivinai maranthene
andhi maalai poovil maranthen
adhikaalai pola maranthen
yen maranthen
yen ennai maranthen
naan ennai maranthen
kan thiranthum paarkka maranthen
kaal nadanthum paadhai maranthen
vaai thiranthum pesa maranthen
naan panpalaiyin paadal maranthen
dhinam sandai podum thaayidam kenja maranthen
en kutty thangai avalidam konja marnathen
maranthe maranthen ethanaal maranthen
yaar avano avano
yaar avano avano
yaar avano avano
avano
paadithathellam paadhi maranthen
thervaraiyil meethi maranthen
naal kilamai thethi maranthen
naan min anjalin seithi maranthen
naan ennai patri avanidam solla maranthen
avan ... kaiyai muttai katti alla maranthen
maranthen maranthen avanaal maranthen
yeno maranthen
ennai maranthen

---
How to use
In Junolyrics, This box contains the lyrics of Songs .If you like the lyrics, Please leave your comments and share here . Easily you can get the lyrics of the same movie. click here to find out more Lyrics.