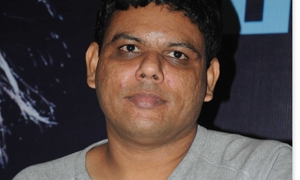 Ivan Veramathiri songs and lyrics
Top Ten Lyrics
Lovulla Lyrics
Writer :
Singer :
lovulla lovulla lovulla lovulla vizhunthuten
en kavala kavala kavala kavala maranthuten
avala avala avala avala nenachuten
ipo pagala pagala pagala irava tholachiten
vennaiyila senja sila chennaiyila paathen
anaiyila irunthu naan ennanavo aanen
aanene aanene ethetho aanene
ponene ponene engeyo ponene
nee sela pola irukka nu solla mudiyala
adi sela ellam unna pola vaasam kodukala
oru nadhi pola irukke nu enna mudiyala
nee nadanthaale kadal pole kootam theruvula
ingu pennaiyum aanaiyum padaikirathu
brahmanoda vela
un mookaiyum kannaiyum padaikkum pothu
mood-il irunthaan pola
en kaadhal solla vachute
enna meenaaga thulla vachute
ennaacho ethaacho yethetho aayacho
en uyir mela oyama theeya mootura
adi valiyinna ennanu nalla kaatura
oru erumbaaga sirusathaan kaadhal theriyuthu
athu yaana pola sila neram maari mithikuthu
ezhumbodancha maavu kattu pottu thirutha mudiyum
idhayathuku maranthu poda kaadhalukku theriyum
thala mela vaanam orasum
thala keela ellam theriyum
yethetho aanene engeyo ponene
lovulla lovulla lovulla lovulla vizhunthuten
naan avala avala avala avala nenachuten
---
How to use
In Junolyrics, This box contains the lyrics of Songs .If you like the lyrics, Please leave your comments and share here . Easily you can get the lyrics of the same movie. click here to find out more Lyrics.