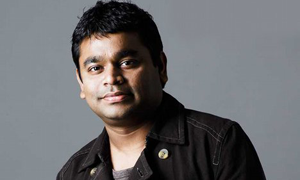 Jodha Akbar songs and lyrics
Top Ten Lyrics
Ithayam Idam Mariyathey Lyrics
Writer :
Singer :
m idhayam idam maariyadhey
vizhigal vazhi maariyadhey
idhuthaaney kaadhal endru
asariri keatkindradhey
indha boomi muzhuvadhum azhagaai maari poanadheno
en vaanin meedhu pudhidhaai oru meagam midhapptheano

manamey edhanaal iththanai urachaagam
kannukkul kanavugal kudiyeatram
unakkul nadandhadhu solvaayoa
sen sooriyan joadhiyil sandhiran oli seardhadho
asaindhaadum aazhiyil azhagiya nadhi kalandhatho senjooriyan

g kaalam ennum nadhiyil vizhundhu
iravum nagarndhadhu pagalum nagarndhadhu
idhayam nagarndhadhu o idhayam idam

f alaipaayum kaadhaley anaiyaadhu neeyaa
valiththaalum kaadhaley inikkindra nooyaa
isaiyoadu searum thaalam sudhiyoadu paadum raagam
adhaippoala enthan nenjam unnai searnthadhey
ullam searndhadhey kaadhalin kaalthadam
thandhadhum neeyaa thandhadhum neeyaa
theeyai thottu rasiththaal vanthathum neeyaa

m enthan kanavaa poonthoattam pookkal pookkal
penney unnaaley poovin vannam mattum ena
poovin vaasam ellaamey un sondham thaaney

g pudhu yugamo pirandhadhoa parimaatram nigazhndhadho
iru thuruvam inaindhadhey iru vizhigal tholainthathoa 2 kaalam ennum


---
How to use
In Junolyrics, This box contains the lyrics of Songs .If you like the lyrics, Please leave your comments and share here . Easily you can get the lyrics of the same movie. click here to find out more Lyrics.