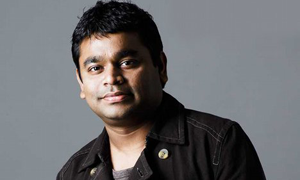 Jodha Akbar songs and lyrics
Top Ten Lyrics
Mann Mohanaa Lyrics
Writer :
Singer :
mana mohanaaa
mana mohanaaa

ennuyir kanna
kaarmugil vannaa
vaaraiyo
kodhaiyin kuralai kaelaiyo

vidai petru vaarai kaasi mathura
vidai solla vaarai vaazhkai pudhiraai
nee indri suyamvarama
kaarmugil vannaa vaaraiyo
kannaa
kodhaiyin kuralai kaelaiyo

dwarakanae irulum valiyum
iru vizhi arugae thurathiduthae
irudhayathil thunaiyaaga
nee irukka maataayaa

iruvazhigal santhikkum idathil
kaalgal irandum
kuzhambiduthae
en paadhai solvaayaa

devakiyin nandalaala
thisai edhu solvaayaa


brindavana nandhakumara
sagiyin vaenduthal arivaaya
neengamal varuvaaya
nagam pola pirivaaya

navaneethaa murali manogara
nangaiyin manathai
purivaaya
purakkanithae selvaaya
en sogangal theerpaaya
en thaagangal theerpaaya

mana mohanaaa
mana mohanaaa
mana mohanaaa
mana mohanaaa

ennuyir kanna
kaarmugil vanna
vaaraiyo
kodhaiyin kuralai kaelaiyo


purushothamanae
un uthattil pullanguzhalaai

thavazhvaena
un swasa kaatralae
uyir petru vaazhvaena

paarthipanae un paarvaiyilae
paarkadal amutham peruvaena
pasi thaagam marappaena
un gokula thottathilae
gobiyar aavaena


vazhkai enum kadalil thinamum
alaiyin maelae alai adikka

idhayam enum padagu adhil

thadumaari modhiduthae

thooyavanae thuduppugal pottu
karaiyinil yaetri viduvaaya

naduk kadalil viduvaaya
vaseegara vanamaali

en vaedhanai theeraaiyo

---
How to use
In Junolyrics, This box contains the lyrics of Songs .If you like the lyrics, Please leave your comments and share here . Easily you can get the lyrics of the same movie. click here to find out more Lyrics.