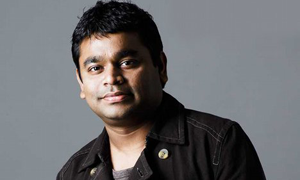 Baba songs and lyrics
Top Ten Lyrics
Baba Neeku Mokkutha Lyrics
Writer :
Singer :
a: Ha...ha....ha....
a: Halo
a: He Yu.... He yu U U
a Ha Ha Ha
a: Evamtunnav
a: He Yu U u a Ha Ha Ha
baba Niku mokkuta
na Baralanni Nipai Vesta Mostava
baba O puvvista
i Bakturali Badha Kasta vimtava
tullene Gillene nuditipai Ni kurulu
gaddame addamoy samtamga Maraloy
kasta Nuv marite Suridai Veluguduvoyi
a: Giccodde guccodde Badha Gadha Ceppodde
nuv maramamte Maripodi Baba Baba
nalaga Nenumtene Naluguriki Nayamamtane
taguvedi Radamtane Aha Ha Ha A: ||baba||
a: Baba Ninne bava Amte
baboy Nannodiley amtu
parugela (2)
pulakimcu Vela Molakettu Valape
bagumdi bagumdi Baba ||pulakimcu||
a: Pillemo Goramta Aha Pulakimta Komdamta
i Moham I Maikam Nako Vimta
premalni pamcavamte Baba Oka Pillade (2)
kommulni Visiravamte.... A:|baba||
a: Baba Vakita Valalamtu Vevela
janulunna Nanne Ennukunnavemduko (2)
ni Ramgu Malle Naramgu mare
varamivva galava Baba ||niramgu||
a: Manasara Ne Raledu Vidhigaru Kalipesaru
em Cesedammay Garu Ahahaha
ramgamte Ramga Idi Varam Valla vaccimdidi
na Talli Iccimdidi ahahaha A: ||baba||
---
How to use
In Junolyrics, This box contains the lyrics of Songs .If you like the lyrics, Please leave your comments and share here . Easily you can get the lyrics of the same movie. click here to find out more Lyrics.