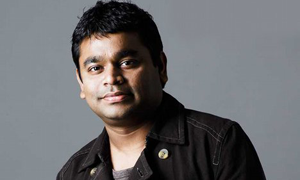 Baba songs and lyrics
Top Ten Lyrics
Maya Maya Lyrics
Writer :
Singer :
a:maya maya Maya amta Maya
caya caya Caya amta Caya ||maya||
samtoshi samtoshi Samtoshi
ko: Nuvvu Samtoshamlo Tele sanyasi
a: Samtoshi Samtoshi Samtoshi ni
samtoshi nitoti sahavasi ||maya||
patti pattanattuga Umdi Lenattuga
tamaru akullo Niralle Nuvvu
amti Amtaka Umdu ||tamara||
a: Vasana amdam Vadite amtam
puvula Camdam Manushu La janmam
buvilo Manaku Sasvatamedi
pavalimpu Varaku svatamtramedi
vishayam Cebite Atanidi Sodi
vishamam Pere Rajakiya Vadi
amdulo Emunnadi adi o Padavula Vyadhi
manishiki Kalu ceyye Maravani Nestalayye
samdralapai nune Bimduvumalle
nuvvu amti amtaka Vumdu ||maya||
a: Galamma galamma Na Celinikidi telupamma
kannire Kanniru na Manase Caduvamma
mayalle Cayalle Kanne Valapu
e Nadu Maradule
pranamlo Pranamga unna Sogasu
vasivadi Ponidile
galamma galamma
na Celunikidi Telupamma
a: Patti Pattanattuga
a: Patte Rasa Pattuga
a: Umdi Lenattuga
a: Vacce Letestuga
a: Tamara Akullo Niralle Nuv
amti Amtaka Umdu
tamara akulloniralle
a: Nuv Nato Jamtaga Vumdu
samtoshi samtoshi Samtoshi nuvvu
na Jamtai vemtoste samsari
samtoshi samtoshi Samtoshi nuvvu
takeste avutale ni Dasi
a: Patti pattanattuga Umdi lenattuga ko: ||maya||
tamara akullo Niralle
nuv amti amtaka vumdu....
tamara akullo niralle
a: Nuv nato jamtaga Vumdu
---
How to use
In Junolyrics, This box contains the lyrics of Songs .If you like the lyrics, Please leave your comments and share here . Easily you can get the lyrics of the same movie. click here to find out more Lyrics.