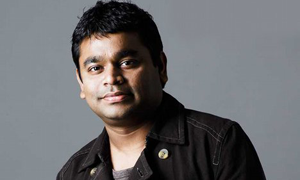 Baba songs and lyrics
Top Ten Lyrics
Tippu Tippu Lyrics
Writer :
Singer :
a: Baba...baba....
a:baba... ko:sinima Sinima
a: Baba... ko: Atera
a: Baba... ko:sinima Sinima
a:baba...
a: Tippu tippu Tippu tippu tippu sumdari
mamcimata ceppanive Tippu Sumdari (2)
jivitame ko:sinima Sinima
a: Mude Mudu ko:gamtalu Le
a : Mude Mudu Ko: Gamtalu amte
a: : Mude Mudu ko: Prayale
a: Sisuvu Prayam Okati
paducu Prayam Remdu
musali Prayam Mudu Vinara
ko:mududasalu mugiya Munupe
mullokalu Gelavara
a: Pillala Tellani Manasu
a: ||tippu tippu||
adi Daivam Velise Manasu
punnami Camdruni Egiri Patti
bamtuladeti Vayasu
balampemci Bayamu Tumci
bavitanemci edagara
talli Nidai Medulu peddapulivai Kadulu
buddhi Erigi Masalu.....
tippu tippu Tippu Tippu Tippu Tippu oke ||baba Sinima||
a: Allari Cese Vayasu
adi Yavvananike sogasu
cettu Saitam Cirakatti
taki Cuse Manasu
udyogalu Kori ravu
kori Nuvve Taralipo
nuvvu Kore Prema
prema Kadoy Rama
premakardham Ceppana
ko: Svaccamaina Prema Amte Korivaccu premaro
a: ||tippu tippu||
a: Vruddhula Vamgina vayasu
adi Siddhini Pomde Vayasu
nemmadi Kore Vayasu
kutumba Baram Maracipoyi
korke Vidici Bratakavoy
maunamamde nilaci
dhyanamamta Taraci
vidhiki Talane Vamci
ko: Velugutunna yuvataranni
vennutatti Nilicipo a: ||tippu tippu||
---
How to use
In Junolyrics, This box contains the lyrics of Songs .If you like the lyrics, Please leave your comments and share here . Easily you can get the lyrics of the same movie. click here to find out more Lyrics.